TAD's very beginning: New concepts and communications
"We started dreaming up TAD while sitting on a park bench on a sunny day in New York City," recalls TAD's cofounder Jon Reeves. It was 2011, the world was emerging from the Great Recession, Game of Thrones was premiering, and AV was still in the age of __. Jon and co-founder Guy Lafontant had years of experience with AV but each envisioned fixing an industry too concerned about risk and profitability. Looking back on that first conversation, Guy explains, "I always wanted to remove the roadblocks so that I could put my heart into the design." So began a decade-plus journey, during which the two built TAD, pushing AV into the new territory of 'experiential design.' 
From the start Jon and Guy had a vision shared by architects: clean, monolithic spaces where AV exceeded the standard rotating slideshow. They first proved themselves at GE's Innovation Center, which they conceptualized as more of an interactive museum exhibition than a corporate showroom. Many hours, miles of wire, and custom brackets later, Jon and Guy' hard work paid off as GE expanded the Innovation Center to twelve new locations.
Beyond concept alone, Jon and Guy wanted to change AV's mode of communication. Once an architect himself, Guy shares, "I understood designers and could speak their language." Instead of only relying on CAD and excel sheets, they conveyed technology in the same visual format used by architects, helping TAD collaborate with designers and communicate with clients.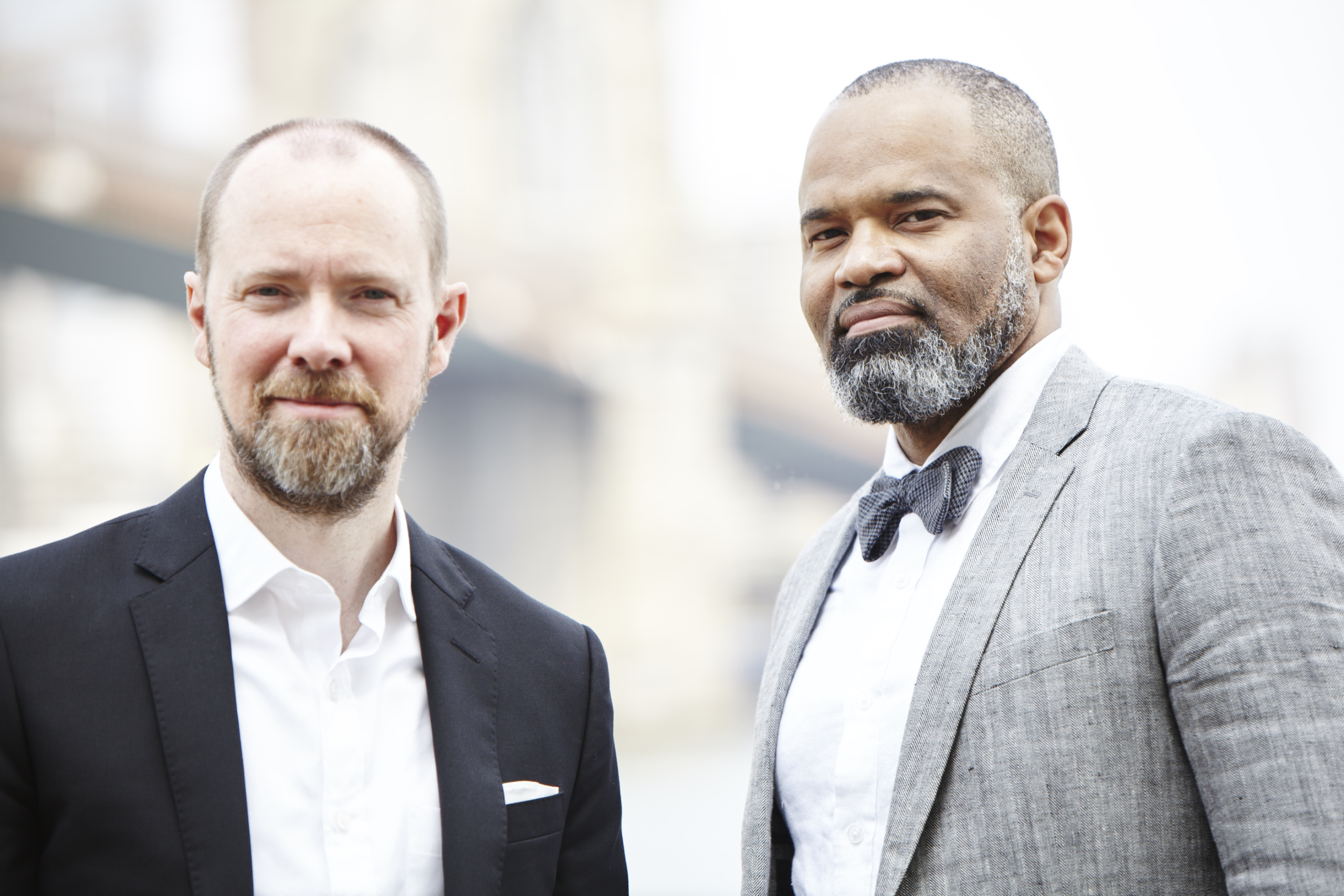 "We may not have had an MBA, but we had Guy's engineering horsepower, my understanding of content and communication, and perhaps most importantly, a shared determination to create real change."
TAD's growth: Strengthening the new approach
Once TAD's methodology proved popular, their Midtown Manhattan office was soon in full swing. To maintain hands-on entrepreneurialism, Jon and Guy devoted one-third of the space to an in-house Lab. Here stacks of wires, tools, and screens nearly touch the ceiling, providing a sandbox to build mock-ups and prototypes. "We wanted to continue building and experimenting," Jon explains, "not for TAD's own projects but to fill gaps for our clients."
After fully committing to the design, Jon and Guy swore to never close a project without confirming it worked as planned—a radical idea for the time. "We understood AV to be part of the holistic 360° design philosophy. Therefore we have the responsibility to stay on-site and close the loop so that the design can evolve," Jon elaborates. This philosophy is all the more important for TAD's ongoing enterprise clients, for whom TAD's designs support a long-term roadmap. 
Yet Jon and Guy were resolute on bringing 360° support to all clients regardless of scale. So the team developed TAD.Monitor, a building management platform that connects sensors and systems across manufacturers, then provides data to continuously improve building usage. "We replaced the black box with transparent glass and as always, maintained agnosticism. Users never need to plug into our world, but maintain ownership of their own" beams Jon. His smile conveys delight in rejecting the proprietary model, instead helping TAD bridge disciplines and hand-pick manufacturers that serve the client best. 
"We'll never stop asking, 'What's next?, because we're always looking to partner with clients seeking the most authentic, the most immersive, the most powerful experience. Whenever we get there, TAD will keep pushing forward."
TAD's future: Looking outside the office building
Any conversation with Jon and Guy never remains on the past or even present but soon shifts to looking ahead. As may be expected, they are eager to perfect the hybrid workplace model with polished customization and AI-powered automation. But their greatest excitement lies outside the office. 
If TAD supports a global enterprise on 75 separate projects, Jon and Guy reason, then TAD must consider the question: How can each office plug into their urban development while remaining unified as an enterprise? TAD's cofounders are already helping clients navigate platforms, collaboration systems, and ecosystems that seamlessly bridge the gap from office to city. The scale and timeframe may be larger than ever, but as Guy points out, "We've always leveraged technology to help people connect. Now we're just connecting outside of the building's four walls."
TAD itself expanding into new continents as it establishes a presence in London. Boots on the ground here maintain the personal touch so championed by Jon and Guy. "Because we design through the lens of user experience, we need a rich, authentic understanding the user's culture and context," Jon explains. Born and raised in London himself, he adds: "Plus it feels a little like returning home." Considering how much Jon and Guy have learned and accomplished since founding TAD, expanding to London won't be a step back in time. "We've got plenty to try!," they declare almost simultaneously. With their founding spark still strong, TAD's newest location promises to be a downpayment towards a truly global reach.