The inspiration for 1436 Erdos Beijing storefront comes from inner Mongolia, the land where their luxurious cashmere product is produced. This space was elevated from a static storefront to an engaging experience through its digital design. Aethereal and natural in aesthetic, the store is an embodiment of the brand's DNA.
TAD activated our industrial design mindset to interweave technology into the customer experience. By keeping the brand identity as our priority, we were able to wrap the technology seamlessly into the architecture to produce an evocative and abstract design.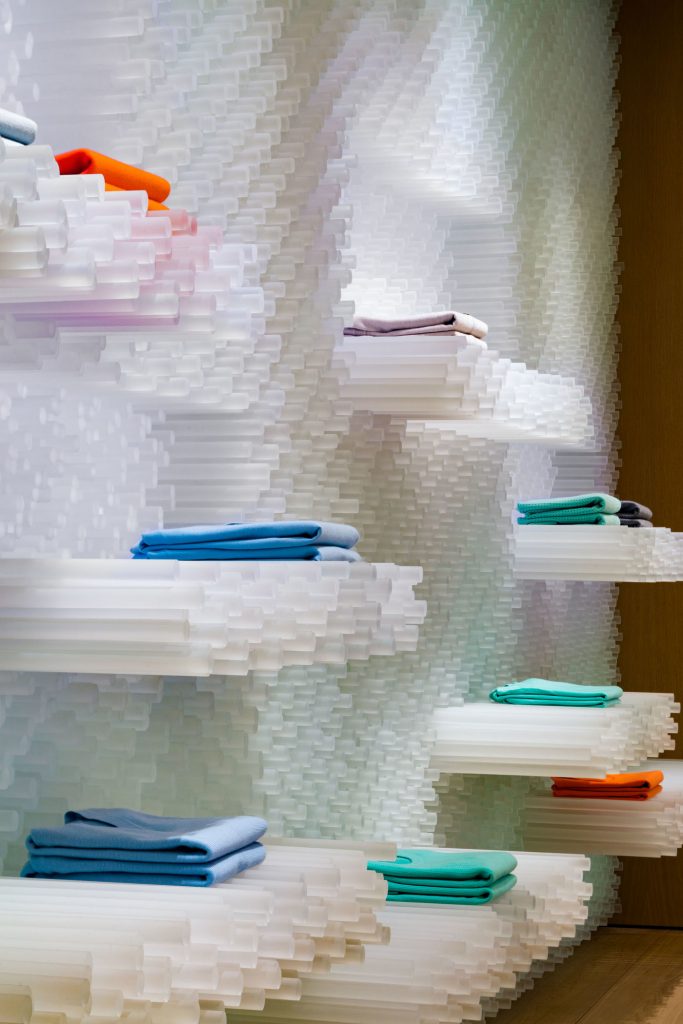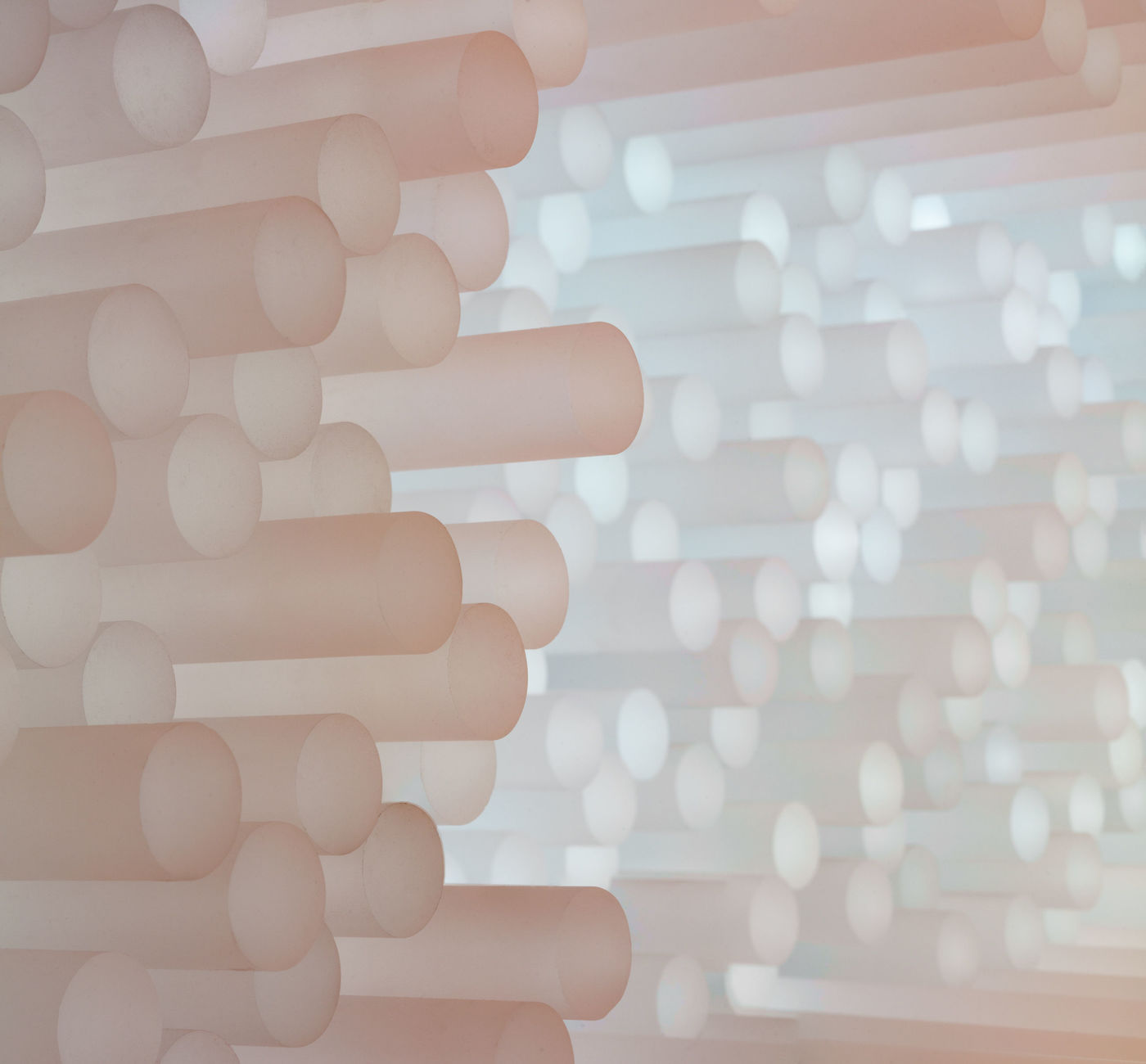 For the interior, we designed and detailed an LED work of art spanning 24 ft. (7.3 m) wide. The piece consists of 15,000 extruded acrylic rods on top of color-changing LEDs. They combine to create a diffuse, ephemeral visual effect. The famed Interior Design magazine recognized this design with a 'Product of the Year' award.
The front facade of the store is built of several custom-fabricated LED slats that can combine into a full digital image. The panels shine with content, meant to emulate the cashmere textiles inside. They are arranged with space between each panel to let sunlight peek between them during the day. This allows the boutique to be filled with natural light, falling across the sweaters, scarves, and shawls throughout. While at night, the panels glow, visible from the streets below, allowing passersby to observe TAD's first dip into content design.