TAD began by defining the opportunity technology offered in bringing closer relationships and better amenities for their employees no matter where they were seated. The conference spaces focused on bringing immediacy between in-room and distant participants through careful camera, display and audio designs that improved upon the work from home experiences without breaking the simplicity of creating and joining a meeting from your laptop.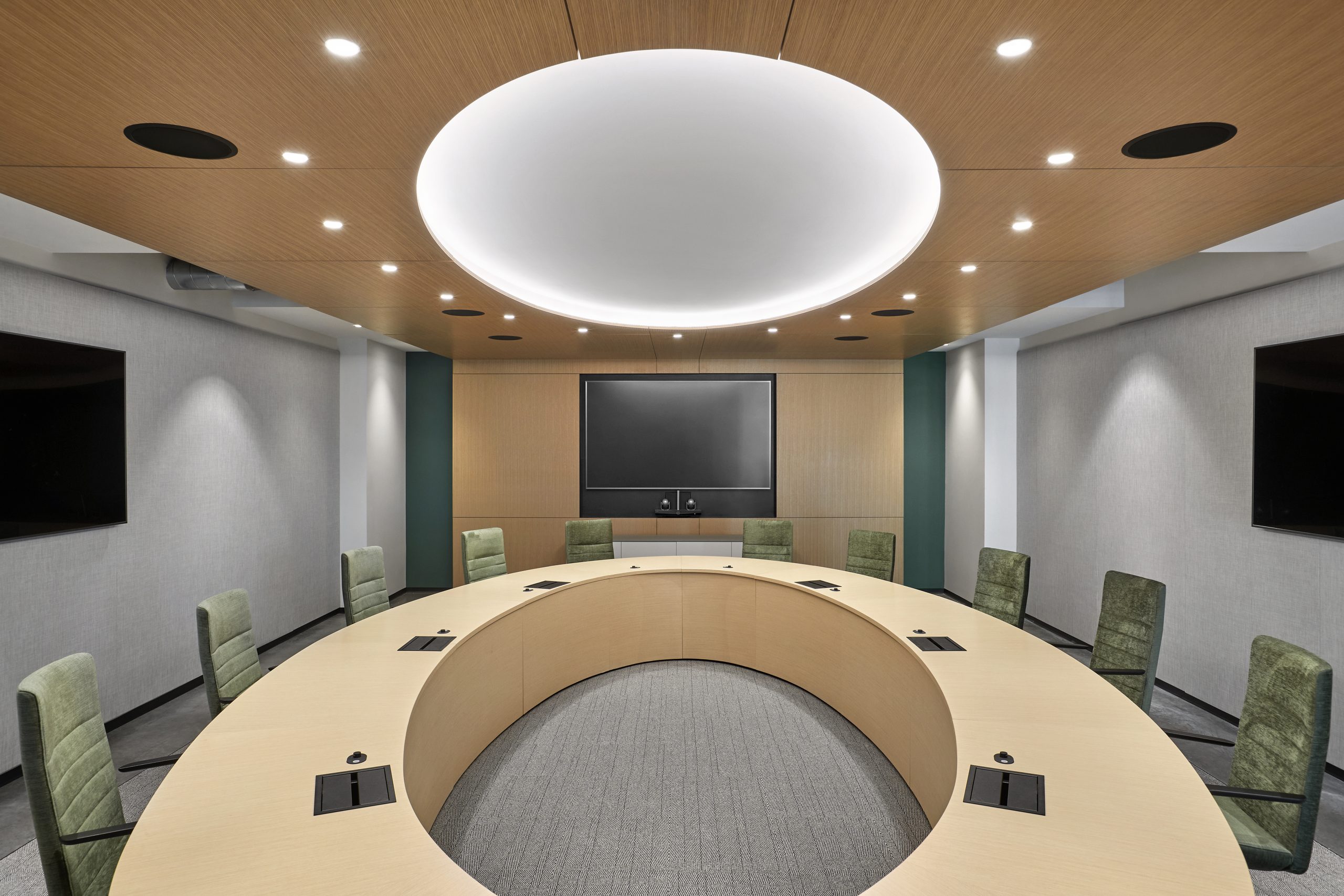 TAD further wanted to ensure that the designs set forth addressed the concerns of future proofing the space in the context of so much rapid change. We emphasized solutions that involved network centered, light weight infrastructure and were integrated with in a way that afforded the architecture a great deal of flexibility. We explored and designed software and hardware agnostic systems able to take advantage of the accelerated evolution in the market of audio and visual peripherals as well as video conferencing platforms while maintaining enterprise level control, maintenance, and reliability throughout.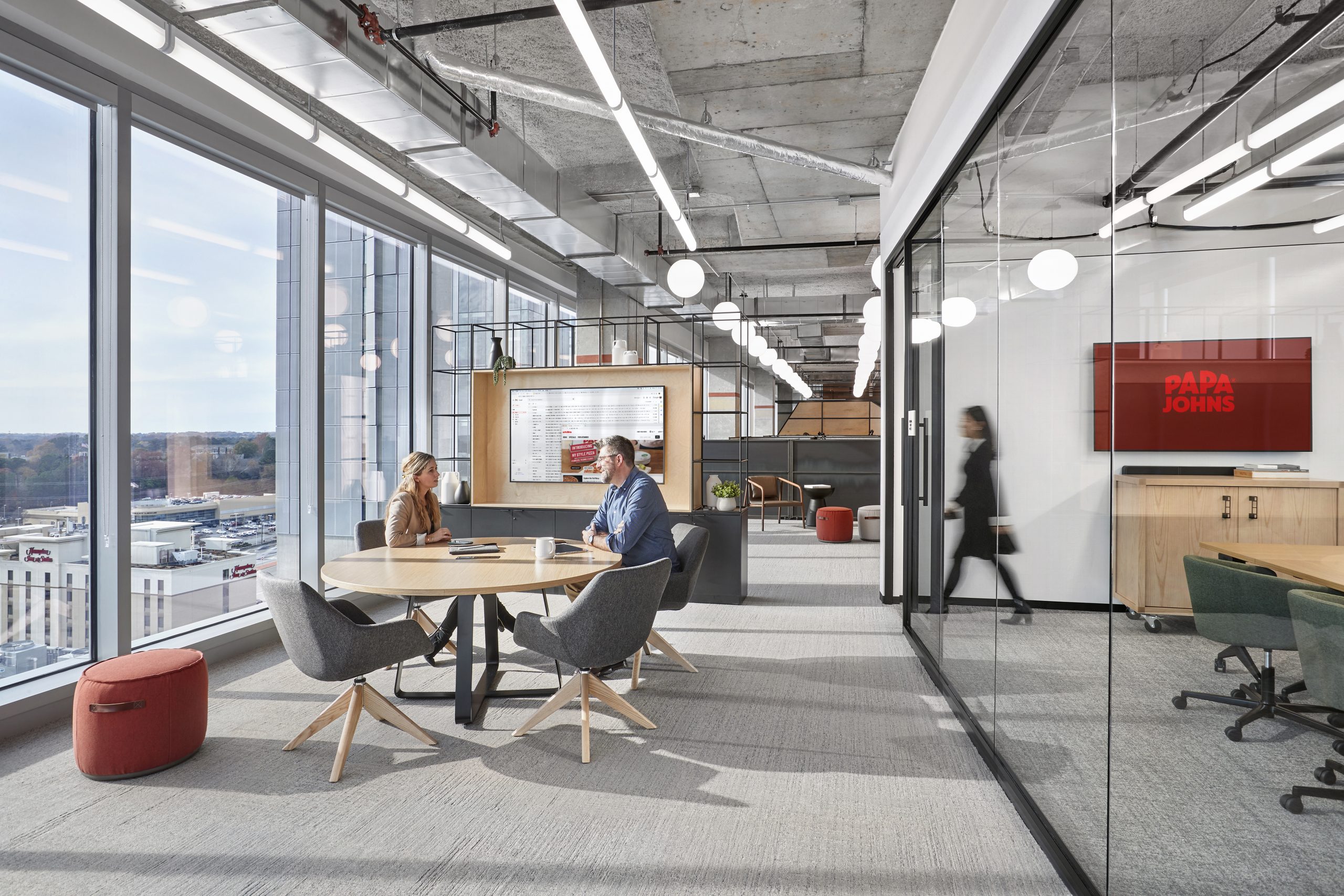 Lastly, this new space offered Papa John's an opportunity to create some new specialized and purpose-built spaces for the brand. In conjunction with their marketing team, TAD developed a flexible studio space able to support a wide range of content production and a social media room that brought the metrics of that content to life.
The technology architectural designs of IA as a whole created an environment that epitomizes Papa John's purpose to create a people first community based on innovation, integrity, diversity, and fun.
Photography by Garrett Rowland